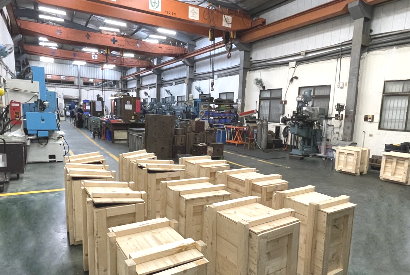 SA CHEN STEEL MOLD, a leading mold manufacturer based in Taiwan, is renowned for its exceptional global reach and customer-centric services. Our molds span across diverse industries and are distributed worldwide, encompassing countries such as the United States, Europe, Japan, Canada, Thailand, Indonesia, North Africa, and more. We provide customers with high-quality and highly efficient precision plastic injection molds.
We not only possess extensive experience in mold manufacturing but also prioritize understanding customer needs and preemptively addressing various potential scenarios to ensure seamless production from export to the customer's facility. Furthermore, many customers choose to visit Taiwan personally to participate in mold trial processes and engage in discussions regarding design modifications, ensuring that the molds are ready for mass production upon export.
SA CHEN STEEL MOLD has always been committed to a customer-centric approach, continually striving to enhance the quality of mold manufacturing and services. We pledge to provide customers with high-quality molds and guarantee the smooth operation of their production activities. Regardless of the challenges that lie ahead, SA CHEN will continue to offer reliable support to assist customers in achieving their production goals.