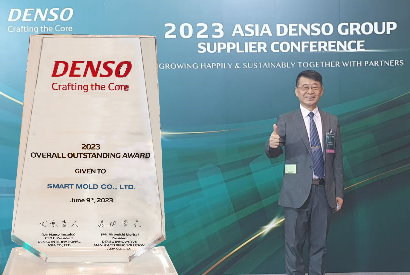 Smart Mold's General Manager had the privilege of attending the prestigious DENSO Southeast Asia Supplier Conference, a highly anticipated regional event that recognizes and celebrates outstanding suppliers in the automotive industry. The conference, organized by DENSO Corporation, brought together an impressive gathering of suppliers from various countries in Southeast Asia, including the Philippines, Indonesia, India, Vietnam, and more.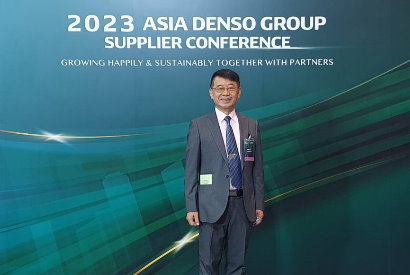 The event took place on June 9th in Thailand, where over 400 attendees, representing hundreds of suppliers, converged to share insights, forge new partnerships, and explore opportunities for collaboration. It was a remarkable occasion that showcased the strength and diversity of the Southeast Asian supplier network.
Amidst this spirited gathering, Smart Mold, emerged as one of the standout performers, receiving the prestigious recognition of being named one of DENSO's Outstanding Suppliers in 2023. This remarkable achievement underscores our unwavering commitment to delivering exceptional quality, reliability, and innovation in our products and services.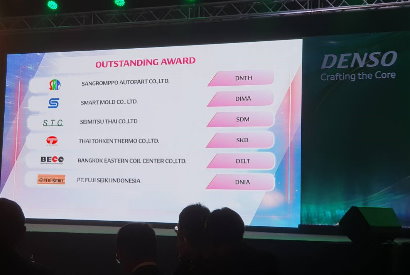 As our General Manager stepped onto the stage to accept the award, a sense of pride and accomplishment permeated the air. It was a true testament to the hard work, dedication, and expertise of our entire team. The award not only acknowledges our remarkable performance but also serves as a catalyst for further growth and success in the automotive industry.
We extend our heartfelt gratitude to DENSO Corporation for organizing this remarkable event and recognizing our contribution to their supply chain. We also express our deepest appreciation to our dedicated team whose unwavering commitment and hard work have made this achievement possible.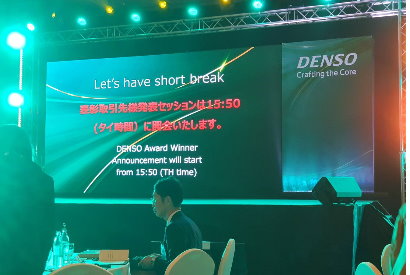 As we reflect on this momentous occasion, we reaffirm our commitment to excellence, innovation, and customer satisfaction. We will continue to strive for excellence in every aspect of our business and look forward to further strengthening our partnership with DENSO and other industry leaders in the Southeast Asian region. Together, we will shape the future of the automotive industry and drive it toward new heights of success.