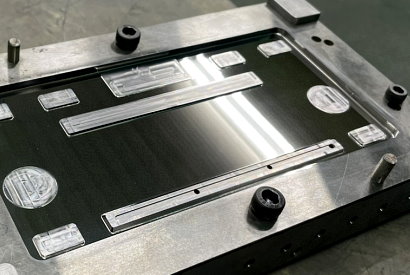 The mold makers in Taiwan until now still contract out most of the polishing project to the local polishing company.
However, in SA CHEN, we establish our polishing department in 2000, to shorten the lead time and to control quality.
We have our staff trained in Japan.
The flatness and no brushed aluminum are the key points to polish.
We do general mold polishing; do high-level mirror polishing on Heat & Cool Weldless Mold.
We keep getting positive feedback from our customers.

Now our polishing department has established for 20 years. But we still try to make the best better.