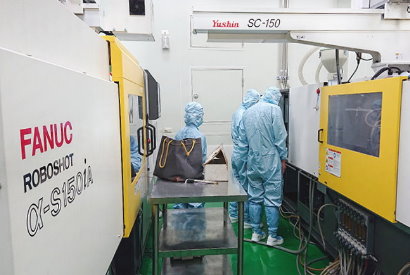 After more than half year of preparation, SA CHEN finished the second audit on 30-September-2019. On the same day, SGS Taiwan Limited informed SA CHEN can get the reward of ISO 13485:2016 certification this year.
SA CHEN worked hard on developing medical plastic parts a few years ago and started medical certification this year. It is our belief not only to make a high-quality plastic mold and parts but also diversified our producing parts.
"We are very proud of receiving ISO 13485:2016 certification, it is a trend and also strong support to our products. We hope this step would bring us more opportunity in the medical field," said Scomin Lin(Our General Manager).