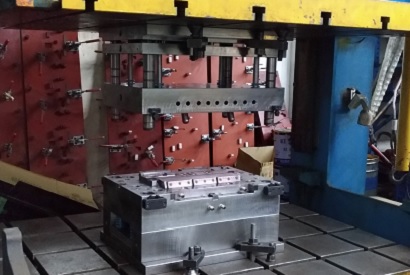 Today we have Mold Fitting process ongoing.
In this Process, we spray red paint on the one Surface of Core & Cavity(usually on Cavity),
then close it to see if the paint perfectly prints on the other side of Parting Line.
By doing so,
we could know on the Parting Line surface where we need to fix to ensure Part being injected nicely.